Freestone County Raceway L.L.C. is the Recipient of the Motocross Organizer of the Year Award!
February 4, 2016 (Wortham, Texas) – Over 15 years ago, no one knew that a cow pasture would become what it is today.  After a railroad was built adjacent to the 1150 acre Miller Ranch, the dirt remaining from that construction became Freestone County Raceway in 2000.  Fast forward 16 years later and Freestone Raceway now host the largest amateur motocross event in the Lone Star state (AMA Spring Championship aka: JS7 race).  Freestone also owns and promotes one of the largest amateur motocross series in the United States (AMA Texas Winter Series).  Naturally since Tony Miller is an electrical contractor, Freestone County Raceway became known as the best lit motocross track in the country.
Tony and Karen Miller went from traveling the country with their son Clayton racing amateur motocross to offering their private ranch land to owning one of the premier facilities in America.  The Miller's have assembled a crew of the best in their fields to push the level of expertise above all else.  Freestone Raceway (pro national track) was purposely built in 2007 for AMA Pro Motocross.  The Pro Motocross was held there for 6 consecutive years and hosted some of the greatest battles in motocross history.
During the AMA Awards Banquet this past January 23, 2016, Freestone Raceway along with MX Sports (managing group of Loretta's, GNCC, Pro Motocross) and Feld Entertainment (managing group for Pro Supercross) were the 2015 nominees.  After being nominated four times in the last 9 years, Freestone MX was named the "2015 AMA Motocross Organizer of the Year".
Freestone County Raceway L.L.C. properties are:
AMA Texas Winter Series
AMA Texas Night Series
AMA Spring Championship
AMA Womens Motocross Cup
AMA Texas State Motocross Championship
Moto Masters Vet Series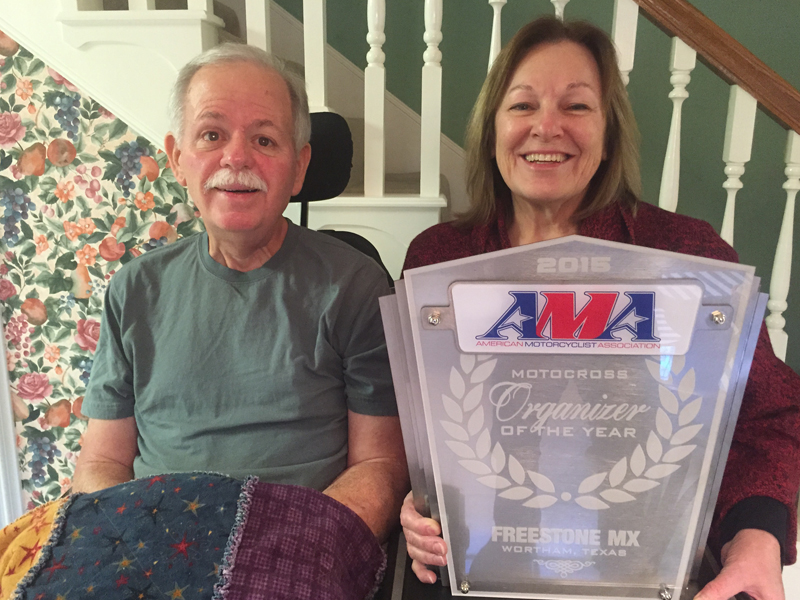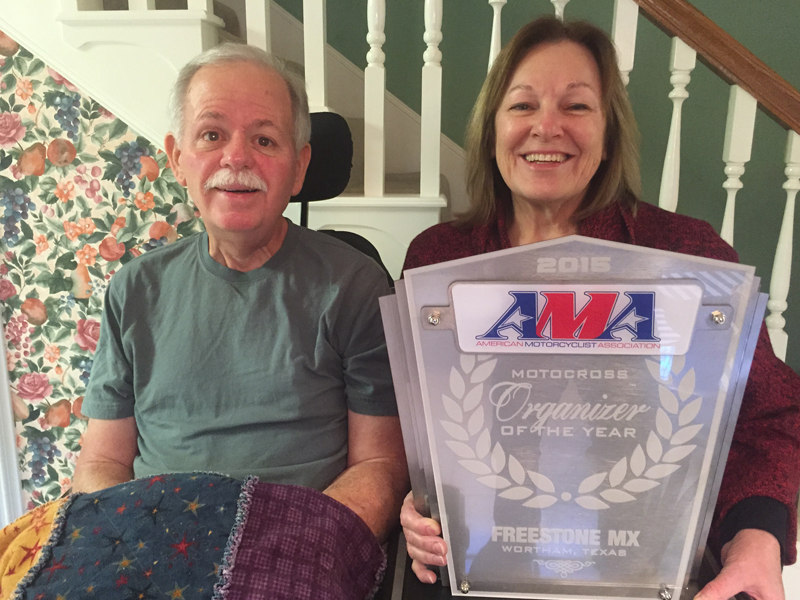 2015 AMA Motocross Organizer of the year award